Alwyn Vorster
Managing Director
Mr Vorster commenced as Chief Executive Officer of BCI in May 2016 and was appointed as Managing Director in September 2016. He has more than 25 years' experience with numerous mining houses in technical and commercial management roles covering the total supply chain from mine to market for iron ore, coal and other minerals.
He has most recently been employed as Group Executive Mining at Australian Capital Equity, and other recent roles include Chief Executive Officer of API Management, the company responsible for developing the multi-billion dollar West Pilbara Project; and Chief Executive Officer and Managing Director of Iron Ore Holdings Ltd.
Simon Hodge
Chief Financial Officer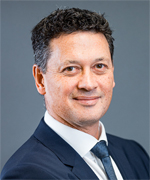 Mr Hodge commenced as Chief Financial Officer on 1 February 2017. He has more than 25 years' experience in senior executive, corporate advisory and equity research roles.
He was most recently engaged in a consulting capacity as Corporate and Commercial Advisor to BCI. Prior to joining BCI, Mr Hodge was Chief Financial Officer and Chief Operating Officer for Quickflix limited, an ASX-listed company he co-founded. He has extensive finance, capital markets, corporate advisory and equity research experience having held senior positions in corporate advisory with Poynton and Partners and in equity research with JP Morgan (London) and a major Australian stockbroker.
Mr Hodge has a Bachelor of Commerce (First Class Honours in Accounting and Finance) from University of Western Australia.
Sam Bennett
Project Director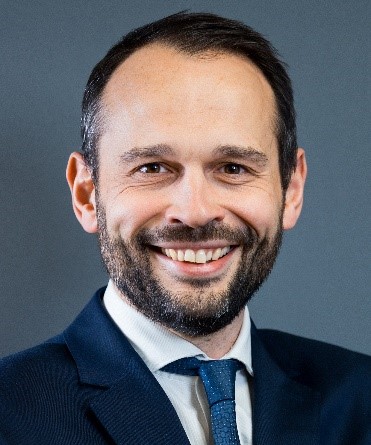 Mr Bennett commenced as Project Director in November 2020 and is responsible for all activities relating to the execution of the Mardie Salt & Potash Project. He has more than 20 years' experience leading major infrastructure projects in the UK, Singapore, Indonesia, the UAE and Australia.
Most recently, he worked for WSP Global as Director of Resources for Australia and other recent roles include PMC Project Director for the $10 billion Roy Hill Iron Ore Project and Project Manager on Fortescue Metals Group's $2.4 billion T155 Rail & Port expansion.
Mr. Bennett has a Bachelor of Civil Engineering from the University of Nottingham. He is a chartered civil engineer with the ICE (UK) and has project management accreditation with both the AIPM and APM (UK).
Jim Cooper
General Manager Operations
Mr Cooper commenced as the General Manager Operations of BCI Minerals in May 2021. He has more than 30 years' experience in several mining houses in both operational and technical roles.
He has extensive experience in a number of commodities such as iron ore, salt, gypsum and gold where he held senior positions. He also has in-depth knowledge of the solar salt industry where he held a number of roles including the General Manager Dampier Salt Rio Tinto with three operational sites in Australia. He also spent time base in Singapore as Marketing Manager for Dampier Salt.
Angela Glover
Head of Corporate Affairs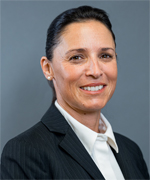 Ms Glover commenced as Head of Corporate Affairs of BCI in November 2020. She comes from an agricultural background and has over 20 years of experience in the resource and industry sectors.
She has most recently been employed as Vice President, Social and External Relations for BBI Group Pty Ltd, and other recent roles include General Manager Land Access, Heritage and Approvals for Atlas Iron, Project Manager of the Balla Balla Project for Aurox Resources and before that spent 8 years in operational roles in northern Western Australia, Queensland and the Northern Territory with WMC Resources and Alcan Gove.
Ms Glover has a Bachelor of Science (Metallurgy and Chemistry) from Murdoch University and is a Member of the Australian Institute of Mining and Metallurgy (AusIMM).
Colyn Louw
Head of People and Safety
Mr Louw commenced as Head of People and Safety in October 2020. He has more than 25 years' experience in the resources industry and held senior global, regional and site-based roles. He has extensive experience in several commodities and been involved in delivering Greenfield projects from studies, construction, and operations.
Most recently he worked for Covalent Lithium as General Manager Organisational Development and previous roles include General Manager Human Resources for Roy Hill, Head of Human Resources for Gold Fields, Director Organisational Effectiveness for Barrick Gold, and Vice President Organisational Effectiveness for BHP Billition.
Mr Louw has a Bachelor of Commerce and MBA from the North West University.
Stephanie Majteles
General Counsel / Joint Company Secretary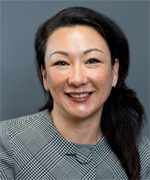 Ms Majteles was appointed as General Counsel at BCI in January 2019 and has 18 years' experience in the projects and resources industries, with significant experience at both a top tier law firm and in-house at a large global resources company. She is responsible for management of both the Legal and Company Secretarial functions and has extensive experience in providing project development and operational advice, mining and resources law, project acquisitions and divestments, tenure and land access, project finance, commercial contracts and corporate governance.
Prior to joining BCI, Ms Majteles held senior roles at Rio Tinto providing strategic development and approvals advice to Rio Tinto Iron Ore, working on an integrated network of 16 iron ore mines, four port terminals and a 1,700 km rail network and related infrastructure. Ms Majteles has a Bachelor of Law with Honours, holds various qualifications in Negotiation, Project Management and Migration Law and is a Graduate of Australian Institute of Company Directors (GAICD).